Argus (Commodore 64)
£

38.00 Sold Out

Copyright:
Achim Volkers, Trevor Storey, Saul Cross & Siem Appelman 2017-2019
Compatibility:
PAL/NTSC C64/128/GS

For decades Zoran has sat in the temple of lies waiting for his moment to free Legion from the pit. With the starchild kidnapped only one man stands in his way. Thoran son of Thryne.

Argus is a stunning role playing adventure for the Commodore 64. Explore the lands of Argus, spanning 1500 individual locations, fighting your way through the hordes of darkness to find and free the captured Starchild. Find extra weapons keys and other items hidden throughout the maze-like map to aid you on your epic quest.

Originally developed for Psytronik Software, Argus was programmed by Achim Volkers with graphics and design by Trevor Storey and soundtrack by Saul Cross. Vast in size, with an atmospheric soundtrack, stunning visuals, smooth 3D transitions between locations and animated intro and end sequences, Argus received wide acclaim upon release in 2017. RGCD are proud to present this special 2019 cartridge edition of the game created by Siem Appelman with hugely improved loading times and on-cartridge game progress saving/loading.

Argus is a Psytronik & RGCD Production.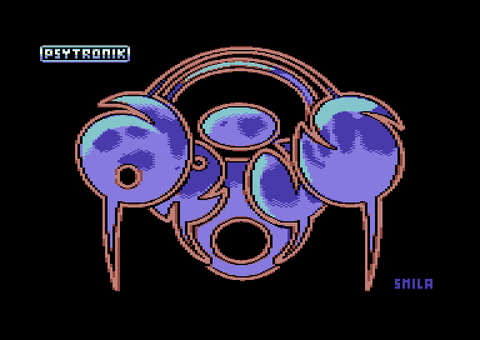 Argus is sold in a modified plastic Universal Game Case complete with custom made foam insert (as with the rest of our deluxe range), presented in an external cardboard box. The cover art was illustrated by Trevor 'Smila' Storey and the game comes complete with a professionally printed 12-page A6 manual, large weather-proof vinyl RGCD sticker, Psytronik and RGCD badges, post-card, a 170gsm matt-coated folded A3 map and a a 170gsm matt-coated A3 poster. The custom PCB is housed in a translucent purple commodore-style cartridge shell, with a 3D domed label.

Please note that Pystronik Software are also selling the game on 5.25" diskette and cassette, in addition to Argus being available to buy as a downloadable D64/PRG/TAP file here for use via emulation or on real hardware devices such as the Ultimate 1541-II.

Note that purchases of the cartridge include the downloadable version of the game for free.
Share